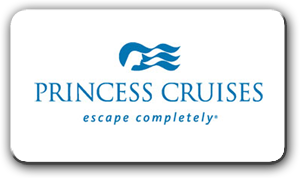 One of the best-known names in cruising, Princess Cruises first set sail in 1965 with a single ship cruising to Mexico. Today, the line has grown to become the third largest cruise line in the world, renowned for innovative ships, an array of onboard options, and an environment of exceptional customer service. A recognized leader in worldwide cruising, passengers can escape to the top destinations around the globe, aboard a fleet of 17 modern vessels.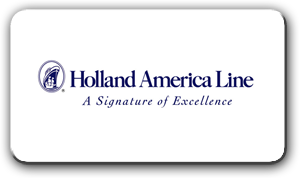 For more than 137 years, Holland America Line has been a recognized leader in cruising, taking guests to exotic destinations around the world. If you are looking for some of the most spacious and comfortable ships at sea, award-winning service, five star dining, extensive activities and enrichment programs and compelling worldwide itineraries, Holland America is the right place wit a fleet of 15 elegant, mid-size ships.
Step back into The Golden Age of Ocean Travel, a time when liners at sea were the embodiment of the good life. The classic traditions of the grand ocean voyage are very much alive, aboard the luxury ocean liners of Cunard – proving once again that, the journey may be even more magnificent than the destination.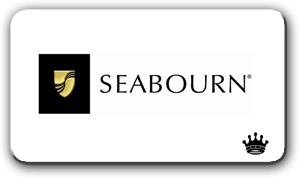 Cruising on a Seabourn ship is unlike any other form of travel. The experience is luxurious, yet relaxed — elegant, yet casual — sumptuous, yet understated. These intimate ships visit the most desirable destinations worldwide, sailing to the heart of landmark cities, as well as to hidden gems where larger vessels cannot follow.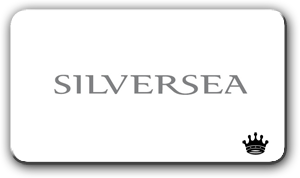 Silversea is recognized as the defining luxury cruise experience. In the early 1990s, Silversea Cruises conceived and organized this unique, luxury cruise line, pledging to build and operate the highest quality ships in the ultra-luxury segment and to offer a product unlike any other. Silversea launched its first ship in 1994, thus creating a new niche for the ultra-luxury travel market with a class of smaller, purpose-built vessels that could slip into more exotic ports off the beaten path.
These elite and intimate ships are specifically designed for fewer guests, featuring more space and the highest levels of personalized service. Accommodations are amongst the largest at sea.
Enjoy the most all-inclusive luxury cruise experience ever. This is cruising as it was meant to be – a world where everything is included, without exception and without compromise. Personal service soars into the sublime aboard these elegant ships, liberating you to follow your heart, fulfill your desires, and explore exciting new places in complete and absolute comfort.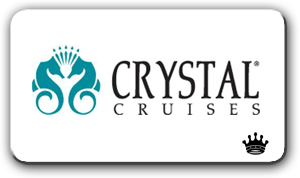 Aboard the two highest-rated ships in the world, Crystal Symphony and Crystal Serenity, you will discover the hallmarks of Crystal… extraordinary service, abundant space, exceptional quality and incredible choices. This is the Crystal Difference. A steadfast commitment to excellence has earned Crystal unprecedented recognition as the World's Best for an incredible 17 years – an accomplishment unmatched by any other cruise line, hotel or resort anywhere in the world.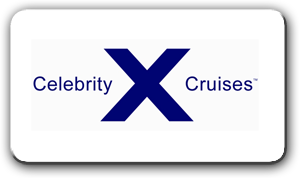 With one staff member for nearly every two guests, Celebrity's personal service anticipates your every need. Unobtrusively. Intuitively. So you'll feel restored and relaxed-effortlessly. In your stateroom, outside by the pool, in the AquaSpa®, anywhere at all, at anytime, Celebrity's onboard family goes the extra mile to ensure every aspect of your cruise turns out just the way you want it.
Oceania Cruises offers unrivaled cuisine, luxurious accommodations, exceptional personalized service and extraordinary value. Award-winning itineraries visit more than 330 ports in Europe, Australia, New Zealand, Asia, and the Americas aboard the 684-guest Regatta, Insignia and Nautica. The 1,250-guest Marina joined the fleet in January 2011 and will be followed by Riviera – a sister ship – in April 2012.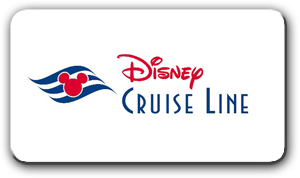 Disney cruises, something for everyone: relaxing time for the adults, imaginative fun for the kids and exciting family time for all. Every voyage includes the attention to detail and world-class hospitality that Disney is famous for.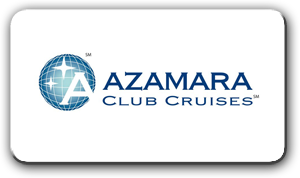 Azamara Club Cruises offers adventure with the warm comforts of a boutique hotel experience. At each destination just step off the ship and into a new world of 187 ports in 58 countries. Every Azamara ship promises a distinct European luxury hotel ambience making the voyage a relaxing and rejuvenating experience. And with Azamara's late night departures and more overnights you'll be truly immersed in every unique culture.
A cruise is more than a vacation, it's an experience like no other. Large ships with amazing things to do onboard – like the 30-foot rock climbing wall, surf simulator, ice skating and much much more.