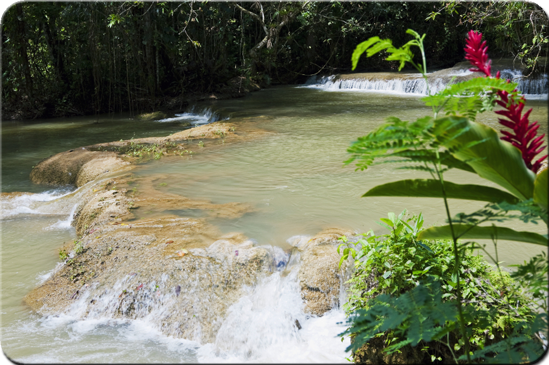 Whether you stay at Sandals, Beaches, Breezes, Couples or any of the many other resorts in
Jamaica it is a top destination. There is something for everyone, couples, singles, & families.
Weddings, honeymoons, waterfalls, beaches, golf and zip lines. White sand beaches, gourmet dining,
luxury accommodations, and warm hospitality Military and firefighter discounts available … Once you go you know!
Recommended points of interest & activities
Mystic Mountain – This three-in-one package offers: the Rainforest Sky Explorer, Bobsled Jamaica, and the popular Zip Line Canopy tour
Chukka Canopy Zip Line – You will cross springs, The Great River, and a 150 year old dam
Chukka dune buggy adventure – Go off the beaten track and experience the rugged terrain of the Jamaican countryside.
Appleton Estate Tour – Rum Distillery and Aging House tours with free rum sampling.
Dunns River Falls – Climb the "World Famous Dunns River Falls"
Martha Brae Rafting – A relaxing ride on a 30-foot bamboo raft for two down 3 miles of the Martha Brae River
Horseback Riding – Shopping, and the sunset at the very popular Rick's Cafe
Great Houses, Historic Estates & Plantations
Craft markets and Galleries
Our Recommended Resorts
Couples Only: Sandals, Couples, Royal Plantation & Secrets
Active Adults and Singles: Breezes & Beaches
Families: Beaches