Sandals and Beaches Discovery Dining
July 17th, 2013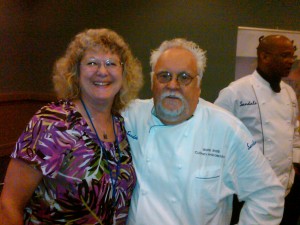 I just attended the 2015 Sandals Workshop and was reminded of how great the Discovery Dining Program is. Sandals now has 162 restaurants spanning 21 cuisines. Up to 21 restaurants per resort. Sandals restaurants are not cookie cutter by any  means they all have their own personality with authentic concepts and authentic chefs from around the world.  New to Sandals are Tapas on the Riviera, The Southern Table, The Bombay Club, and the Jerk Shack to name a few.
At Sandals it is worry-free planning for food allergies and special dietary requirements. There is a dedicated Culinary Concierge desk at most Sandals and Beaches Resorts. All guests can meet one on one with the chef to discuss their needs. No peanut oil is used. The new menus have "balanced lifestyle" choices indicated.
Lobster is served only when it is in season, so please ask if your trip is during lobster season so you are not disappointed.
Sandals and Beaches are now pouring Mondavi Twin Oaks wines featuring 3 red and 3 white.
Please contact me for more information regarding the wonderful Discovery Dining at Sandals.
Original post from 7/17/13:
Sandals and Beaches Resorts introducing "Discovery Dining" Savour The World.  140 Restaurants representing 18 Diverse Cuisine Styles!  All restaurant menus have been updated with new dishes and new ingredients further enhancing authenticity. Italian restaurants now offer regional Italian specialties. All Bayside restaurants (except Beaches Ocho Rios) now offering an a la carte French Brasserie. New Gastropub menus. Signature dishes in all restaurants highlight the best of what is offered and point the way to new culinary discoveries. More diverse daily buffet themes. Worry free planning for food allergies & special  dietary requirements. A dedicated Culinary Concierge desk for one stop menu planning. Discovery Dining gives new meaning to the culinary experience giving guests the opportunity to explore a new part of the world and cultures that span the globe all from the Caribbean's best and most beautiful beaches.